4All Initiative Summary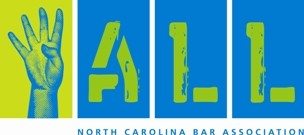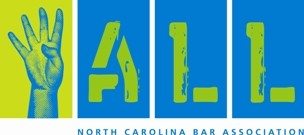 The North Carolina Bar Association continues to embrace the "4ALL" campaign initiated under the presidency of Janet Ward Black, setting a formula through which the NCBA commits to making legal services available to all North Carolinians, focusing on those at or below the poverty level.  The slogan is an updated twist on the Pledge of Allegiance, "one nation, under God, with liberty and justice for all."
The NCBA will achieve this initiative on four fronts.
Educate
The NCBA educated lawyers about the poverty issues of North Carolina, the shortcomings of legal aid as it is today to service that group and the professional and moral obligations to act on that knowledge.  As part of this step, the video, Equal Access, was viewed at every Continuing Legal Education seminar held last year.  Before lawyers can solve the problem, they must understand it.
Legislate
The North Carolina Bar Association created a grassroots lobbying effort towards every member of the state legislative and executive branches about the critical needs for legal services for the lowest income individuals.
Donate
The Bar Association undertook an unprecedented effort to encourage donations from NCBA members.  A Legal Aid fund was created within the endowment for this purpose.  Significant funding raising has already taken place with good initial results.
Participate
In conjunction with the Young Lawyers Division, the NCBA  held its first ever "service day" to provide pro bono services on April 4, 2008.  It included a state wide "ask an attorney" phone number at which North Carolina lawyers answered legal questions free for one day.  The day was highly promoted as a community service, but served as a stepping stone towards getting more attorneys to become pro bono volunteers.
For more information on the 4ALL campaign from the North Carolina Bar Association's website, click here.