Justice 4All of North Carolina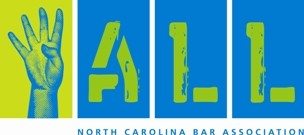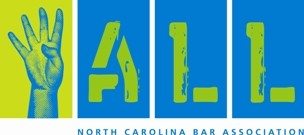 In conjunction with the Young Lawyers Division, the NCBA has declared its 4th annual "Statewide Service Day" to provide pro bono services on Friday, March 4, 2011. It will include statewide "ask an attorney" phone numbers at which North Carolina lawyers will provide legal information for free for one day. The day will be highly promoted as a community service, and will hopefully serve as a stepping stone towards getting more attorneys to become pro bono volunteers.
This service, promoted as "Ask an Attorney Day" allows any North Carolinian to call a toll free number between 7 a.m. and 7 p.m. that day to receive free legal advice from attorneys from all areas of practice who are set up at several call centers across the state.
This will be the fourth day held since the conception of Justice for All and numbers of calls are expected to be higher than in the years past.  In the first year, the 8 call centers logged in 6790 calls.  In 2009, there were only 5 call centers statewide, but they handled 6488 calls.  In March of 2010, the number of call centers was increased to 7 due to more interest and a record 8467 calls were handled in the 12 hour period.
The North Carolina Bar Association continues to embrace the "4ALL" campaign initiated under the presidency of Janet Ward Black, setting a formula through which the NCBA commits to making legal services available to all North Carolinians, focusing on those at or below the poverty level.  The slogan is an updated twist on the Pledge of Allegiance, "one nation, under God, with liberty and justice for all."
For more information on the 4ALL campaign from the North Carolina Bar Association's website, click here.