International Cooperating Ministries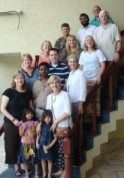 Within the last twelve months, Janet Ward Black has made trips to China and India with International Cooperating Ministries, serving as an ambassador for this Christian non-profit based out of Hampton, Virginia.  She has shared her experiences and her excitement for the work done by ICM in these fascinating countries in speeches with groups across North Carolina.
International Cooperating Ministries, or ICM, was founded in 1988 by Dois Rosser and his wife for the purpose of coming along side indigenous pastors with congregations in developing countries whose infant congregations do not have the funds to build a church in which to worship.  Since its founding, ICM has built over 3500 churches in 53 countries and currently has approximately 400 churches under construction.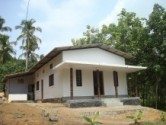 ICM's mission then has two distinct parts.  One is the church building mission and the other is the Mini-Bible College, which is a devotion-based Bible study, from Genesis to Revelation, translated into 26 languages.  Both are funded by donations from individuals, corporations and foundations.  A unique fact about ICM is that 100% of donations to it go directly to support the projects themselves.  All administrative costs for the ministry are paid for by the Rosser Family Foundation so that donors can be assured that every dollar they give goes to the projects they are supporting in these developing countries.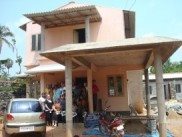 The Church Building Program secures building materials for its churches at extraordinarily low prices, using its long experience and expertise in construction and international trade to get the very best value for the church.  For example, the building materials for a church with a 200 person congregation cost only $6500 in rural India. Some congregations may want not only a church, but an orphanage and a residence for the pastor. The materials for a church in India that will seat 200 on one floor, with a second floor serving as an orphanage for ten children and a residence for the pastor's family, costs $18,000. In China, some of the churches serve congregations of 1000 members; the materials for that size church cost about $25,000.  The labor and the land for each church is supplied by the congregations themselves– ICM supplies the building materials and the business know-how to help the church build a long-lasting and functional church for its congregation. Compare these figures to what it would cost to build such buildings in the US!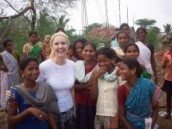 The Mini-Bible College is a free resource of Bible study in 26 languages, authored by Pastor Dick Woodward.  The entire program is a two year long study written in such a way that it is understandable irrespective of background and education or literacy level. What a fantastic resource for any budding congregation whether or not they are affiliated with ICM! The materials in the various translations are available on line and are also broadcast on radio in many countries. The Mini-Bible College is also available on hand-held, solar-powered "Mega Voice" units, similar to Ipods, for rural congregations that might not have access to radio or internet.
For more information about ICM's mission worldwide or to make a donation toward a church or Bible study, go to www.icm.org  or www.minibiblecollege.org . Janet Ward is a frequent speaker to civic and church groups about ICM's work. To schedule her for a speaking engagement, email hmiller@wardblacklaw.com.