Meet Our Team: Janet Ward Black on Mesothelioma and other Asbestos Disease Patients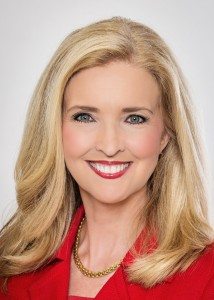 Over her career, Janet Ward Black has assisted clients with many different case types, but she finds representing mesothelioma and other asbestos disease victims particularly rewarding. With 28 years of experience in asbestos litigation, she has helped hundreds of men and women find peace of mind through a very challenging season.
Representing Families Affected By Asbestos Diseases
When a family contacts Ward Black Law after their loved one's mesothelioma diagnosis, Janet Ward begins with a thorough investigation into their employment history.
"Our firm has represented over 1,000 people with asbestos disease," she explains. "Many of them worked in power plants, manufacturing companies, construction, or the military, and based on experience we can often easily determine the types of asbestos exposure throughout their lives."
From the first contact to the conclusion of the case, the process generally takes a number of months. Janet Ward and the team at Ward Black Law have successfully won compensation for every mesothelioma victim they have represented over the past 28 years.
"There are multiple opportunities for recovery that we can pursue," Janet Ward states. We want to pursue every source of financial recovery, settlements, and other compensation for our clients.
These opportunities range from worker's compensation claims, which can cover lost wages and medical expenses, to compensation from manufacturers and distributors of asbestos products.
In many cases, the client is undergoing extensive medical treatments and facing a large amount of financial, physical and emotional strain. Janet Ward and her team work closely with the family, allowing the patient to focus on his or her treatment.
What Makes a Good Mesothelioma Attorney?
When advocating for a person with mesothelioma, experience in asbestos claims is absolutely critical. Janet Ward explains, "With this case type, there is an extremely large learning curve; fewer than five firms in North Carolina handle asbestos cases."
"With 28 years of handling asbestos disease claims in our area, we know how valuable financial resources can be for those affected. Asbestos diseases are expensive to treat. We do all we can to ease that burden for clients and their families."
From her perspective, families facing asbestos disease need an attorney with a reputation for honesty, a strong track record of experience in asbestos claims, and a willingness to do everything possible to get compensation from every source available for the family.
"This is more than a job for me," she says. "We are helping good, hardworking men and women get peace of mind from worry about their medical bills and their families."
Janet Ward recalls one specific case where she represented a man with mesothelioma who left behind a wife and two small children.  
"Not only was his wife provided for, and his medical bills and funeral bills paid, both his children received a trust fund to provide for them throughout their lives," she says. "This is why I do what I do; we want to make a difference."
Schedule a Consultation with Janet Ward Black
Have you or a loved one been diagnosed with mesothelioma or another health problem from asbestos exposure? Ward Black Law has the experience and resources to walk with you through this process. With a track record of compassionate client service, we will serve as your voice.
Call or text us today at (336) 333-2244, or toll-free at 1-877-256-1214, or by email. We will be glad to answer your questions at no charge.