Janet Ward Black Ranked Among Nation's Best Lawyers for Eleventh Year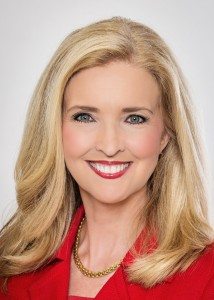 Greensboro attorney Janet Ward Black has earned the distinction of being named by U.S. News & World Report to The Best Lawyers in America© listing for the eleventh consecutive year. The 2017 Best Lawyers® list recognizes Black for her expertise in the areas of personal injury litigation and mass tort/class action litigation. Her firm, Ward Black Law, has been selected to the Best Law Firms list by U.S. News and World Report for excellence in mass tort/class action litigation since 2007, and is one of only two firms in Greensboro recognized for this practice area. The full Best Lawyers list can be found in the insert of the January 2017 edition of Our State Magazine.
Black is the founder of Ward Black Law, a 36-person firm located in Greensboro, NC. She is a recipient of the North Carolina State Bar's Distinguished Service Award, the Thurgood Marshall Award for extraordinary service to the people of N.C., and the Order of the Long Leaf Pine for public service. Black served as the third woman president of the North Carolina Association of Trial Lawyers and the fourth woman president of the North Carolina Bar Association. She is only the second lawyer in history to serve as president of both organizations.
Best Lawyers has been recognized as one of the most respected referral lists of attorneys in practice. Attorneys are selected each year based on an exhaustive peer-review evaluation.
"I am so appreciative of my wonderful team," says Black. "They make it possible for us to serve our clients with the excellence and care they deserve."
Ward Black Law is one of the largest woman-owned firms in North Carolina. We provide legal services when the unexpected happens, representing people in accident injury, workers' compensation, defective products, family law, veterans' disability, and Social Security disability matters.
To learn more about Ward Black Law, visit www.wardblacklaw.com.